Santa Rita Doms is an expanded universe of kink-focused stories set in the fictional city of Santa Rita (not to be confused with any other cities of the same name). The main story surrounds a young man's exploration of his sexuality under the tutelage of his older lover. It's gay erotica morphing into romance with a high heat rating, and over the years it has spawned multiple parallel stories, and continues to grow. Some books are canonical. Some aren't.
You don't have to read them all to get what's going on, but some will make more sense if you read them in the recommended order.
Works in the Santa Rita Doms series
Books in the Santa Rita Doms series
Alternate Universe
These works are not strictly canonical, in that they don't form part of the actual narrative and will not be referred to in the main story. You don't need to read them to follow the main story, and they might not make much sense on their own. They're just for fun. Feel free to enjoy or ignore as you please.
Date Night (short single) Ewan wants Nate's attention, but this is more than he bargained for.
Wishful Thinking (short single) Channon is right there, within reach. All Ewan has to do is admit what he wants.
Two Plus Two (flash fiction anthology) Twenty four sex toys and twenty four spicy slice-of-life snippets with Jack, Channon, Nate, and Ewan, in various combinations.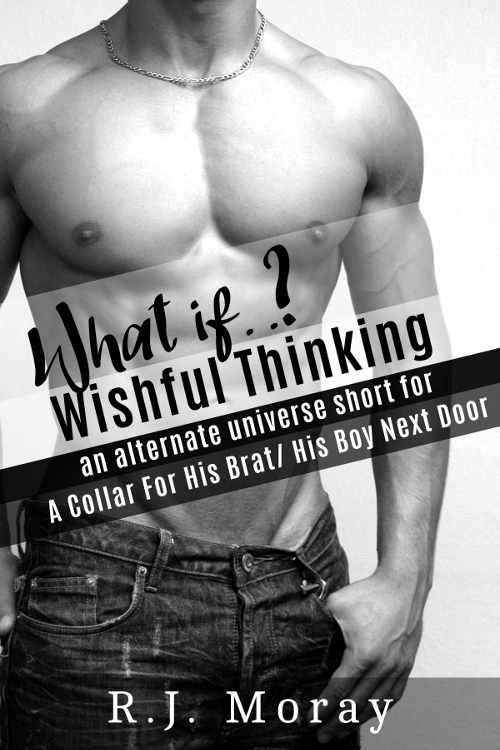 Ewan wants Channon to treat him mean. Channon has some ideas about that.
Santa Rita Doms Recommended Reading Order