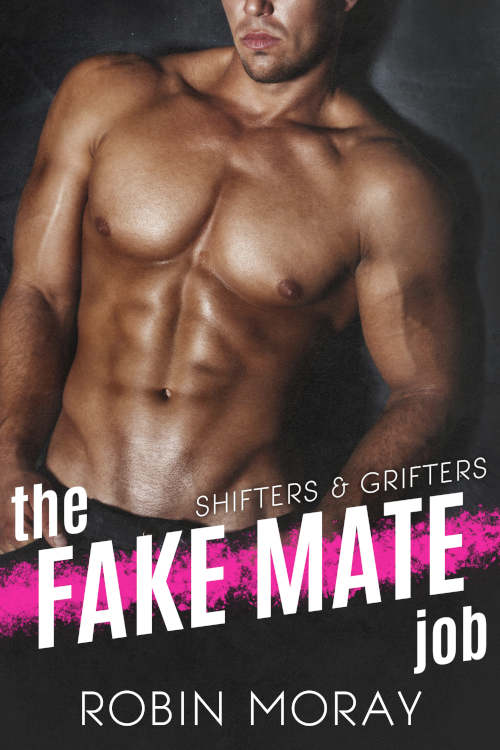 The Fake Mate Job (Shifters & Grifters)
NOTE: This book is a revised edition*
One protective alpha wolf in need of a mate. One human ex grifter down $50k. One weekend to pull this off, and then they'll never see each other again.
Claimed by a werewolf in the woods
Alpha wolf Kurt Larsen doesn't want a mate, he just needs one to show off at the Grand Council. But the moment he bites Hunter on the night of the mating run it hits him like a truck—Hunter is everything he never knew he wanted.
Only problem is, Hunter is a clueless human who wasn't meant to be there.
Meanwhile, Hunter Heke needs to get $50k across the country to pay off his brother's dodgy debts, and the money is missing. He's out of options and running out of time.
Mate bond + fake relationship
Guilt-ridden, Kurt is determined to break the bond and send Hunter on his way. He'll even throw in the $50k. But Hunter can't accept that and offers another solution: why not take their accidental mate bond to the Grand Council and pretend they're both in it for the long haul? Surely the chemistry between them won't be a problem. Right?
Perfect match
The more they fake their happily-ever-after, the more Kurt knows that letting Hunter go will be the hardest thing he'll ever do. But even if Hunter wanted to stay, when he uncovers Kurt's secrets, he won't walk away—he'll run.
Except Hunter has secrets too, and once Kurt hears all of them, Hunter's sure Kurt won't want a lying, thieving, grifter like him. It's not fair; he's never felt so safe, and he's never been in so much danger of losing his heart.
THE FAKE MATE JOB is a fated-mates, MM paranormal romance with a HEA and no cliffhangers. It features a snarky human grifter and a protective Alpha wolf who will do anything for his mate, forced together at first sight by a soul bond. This book contains steamy scenes and moderate violence, but no mpreg or omegaverse elements. This book can be read as a standalone.

*Previously published as BONDED under the name Jen Keller, however this book has been significantly revised.