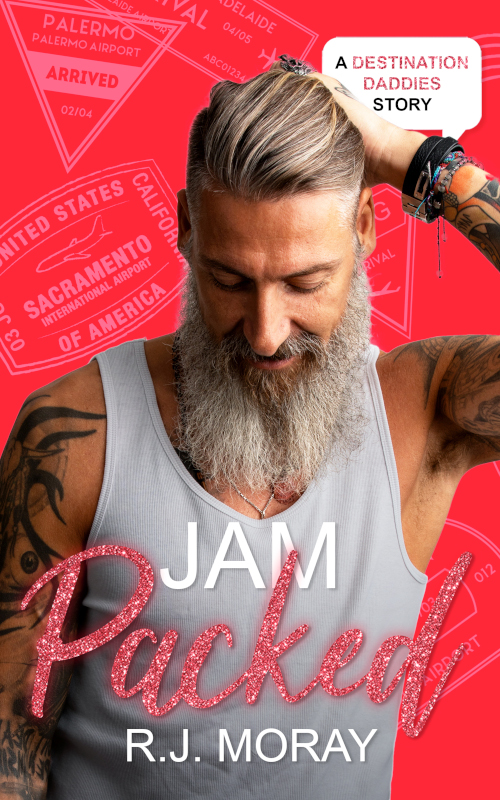 Jam Packed (Destination Daddies)
A chubby shy boy and a jaded older Daddy strike sparks in a cosy small-town B&B. Will this hot vacation hook-up burn out or blaze into a happily-ever-after?
Shy jam maker Sammy Martin has never got what he really wants, too self-conscious about his body to ask for it. After a humiliating rejection, he signs up for Cuffd's Destination dating event and books a ticket to a Dream Daddy Weekend in Sweet Hill, California, that promises to find him his perfect match.
But the sight of all the slender hotties in attendance kicks his self-doubt into overdrive. He knows he's not perfect, but would it be too much to ask for someone to actually want him, just for a weekend?
And if he's secretly hoping for forever? No-one has to know.
Retired Daddy Dom Axel Eriksson isn't looking for the One. Been there, lost that, learned his lesson—he's pretty sure there's no such thing as true love. Now he's a strictly one-night-stand man, and that's not going to change. But one look at the chubby boy with the shy eyes has him doubting his resolve.
He knows Sammy is the same as the rest. He knows Sammy won't be his happily-ever-after. But he can't help thinking that if someone could be his forever guy? Sammy would be a perfect fit.
JAM PACKED is a spicy serving of age gap Daddy romance, with a HEA and a side of size kink. This book is part of the Destination Daddies multi-author series. Each book can be read as a standalone, but there are so many destinations and Daddies to discover, why not grab them all?